You can make a difference
Give hope for a better life by providing Cambodians in need with clean water, education, and real futures. Through all of our endeavors, we hope to help make the world a better place, one step at a time.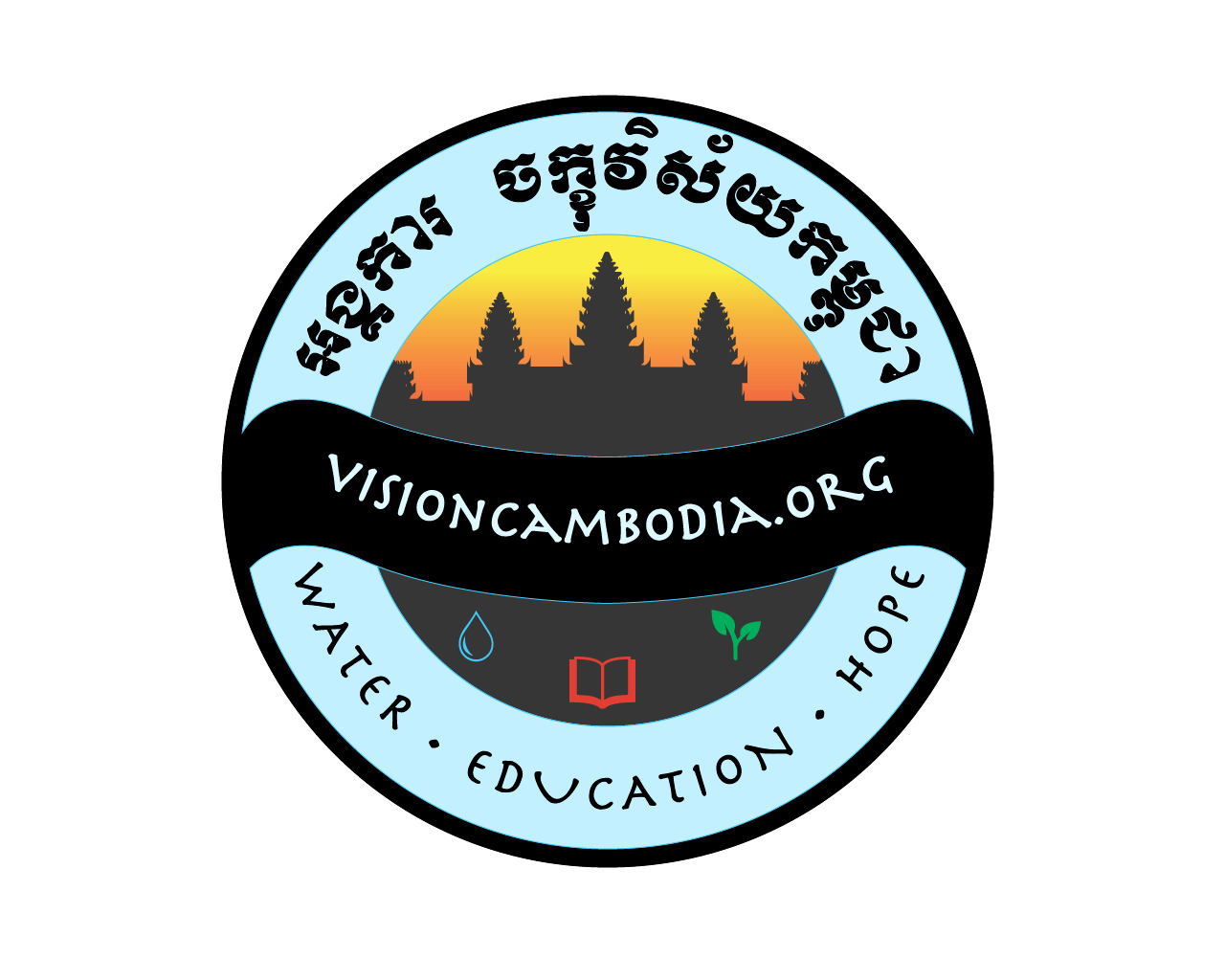 Getting Involved
Sustainable Impact
Build a Well
Building a well costs only $375, and a single well can provide clean water for a village of hundreds of people for years on end. The water is used for bathing, cooking, cleaning, and drinking, so when you provide the gift of clean water, it helps Cambodians be healthier inside and out! As with any of our projects, partial donations are accepted.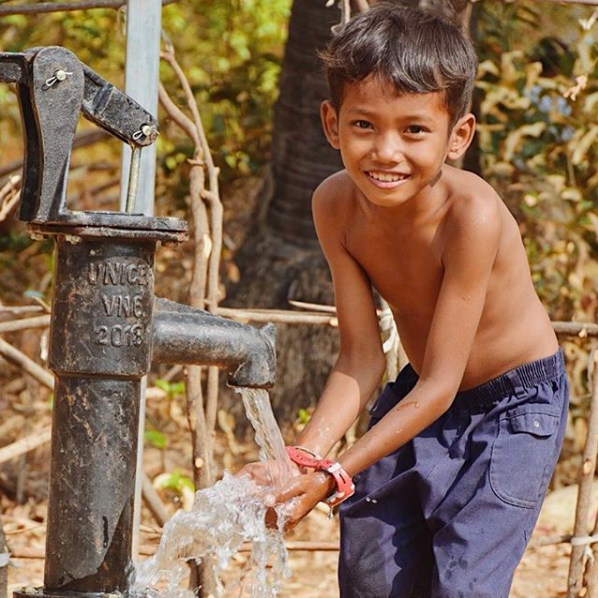 Sponsor a Student
$35 is all it takes to provide a student with a uniform and all the school supplies needed for an entire year.  The price of a required uniform and school supplies is too costly for many rural Cambodian families. What seems trivial to us can be out of reach or a huge setback for Cambodians and can even result in education being put on hold altogether.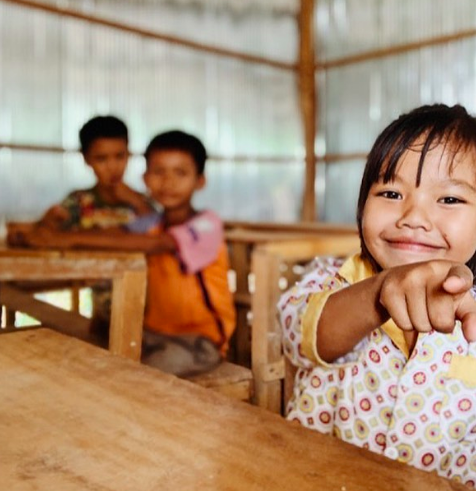 Other Humanitarian Services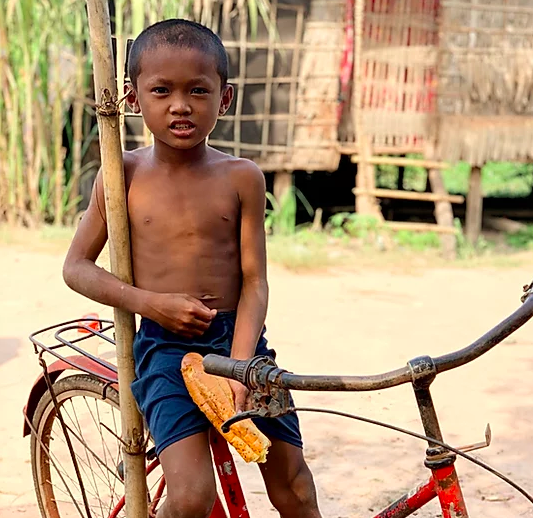 Transportation Initiative
Something as simple as a bike can be all it takes to provide a rural family with access to education. It's not that hard to change a life.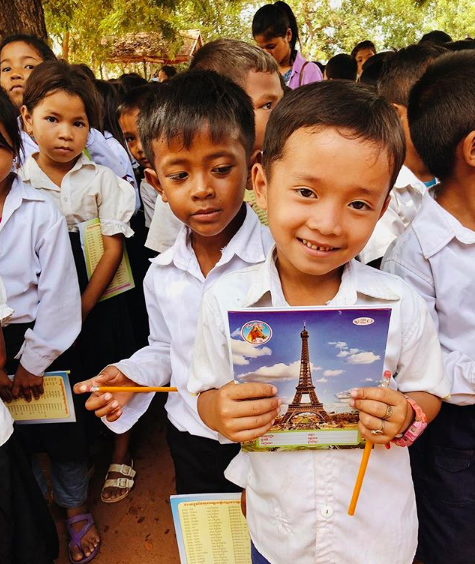 Build a School
$4,000 is all it takes to construct the facilities to provide stable education for rural Cambodians.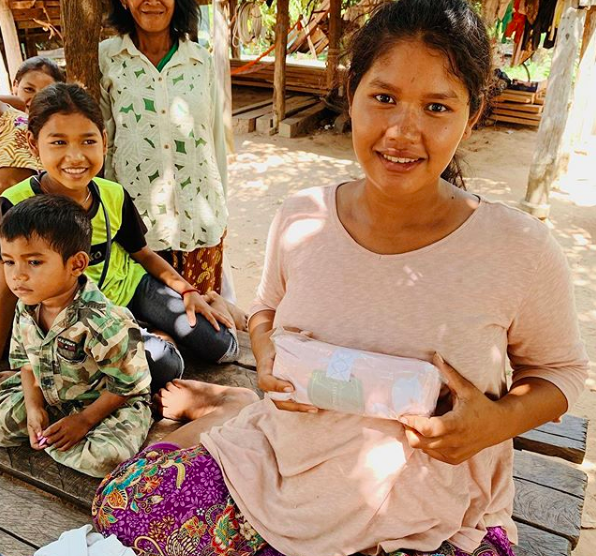 Baby Birth Fund
A small donation for hygiene supplies can dramatically lower infant & maternal mortality rates and prevent tragedy.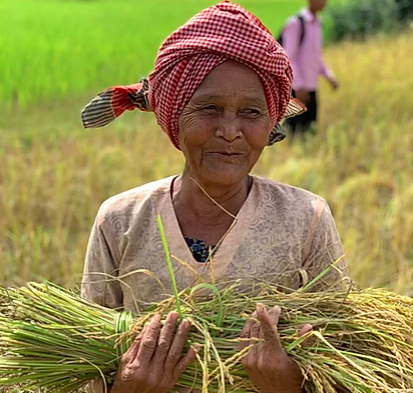 Economic Development
Through training and material provision, we teach Cambodians to farm efficiently and grow on their own.
It's not hard to make a difference
From a simple bicycle to a clean blanket. Little things to us can be life-changing and even life-saving to vulnerable communities in Cambodia. Give Back. Your support can change a life.
What Drives Us
Our Mission
Vision Cambodia's sole focus is improving the quality of life for rural Cambodians. Volunteers from around the world donate their time, money, and talents to support the meaningful and effective humanitarian projects. Sustainable projects with lasting impact drive change and improve lives. 
All projects are executed at the local level, with locals supporting and sustaining each other through the projects and initiatives. All donations are used in Cambodia and all supporters in the developed world are unpaid volunteers.