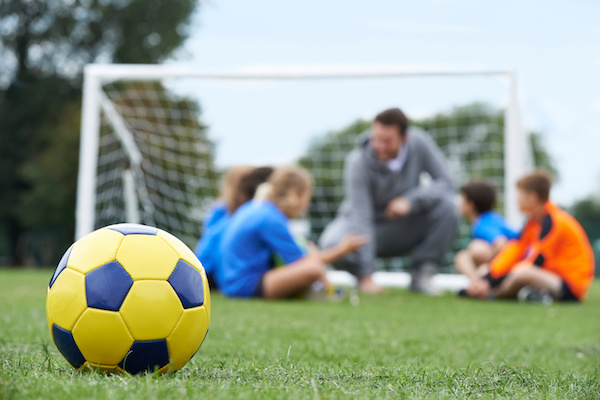 Volunteer Screening: Let's Keep The Kids Safe!
- 04 Mar
Participating in sports is a great way for today's youth to build character and learn important lifelong skills. Most of the time these organizations and groups are awesome and great for a child's development and socialization. However, more and more often, we've heard news stories where dangerous individuals who use these sports programs to target their victims. Children are vulnerable because they are so young and often unable to tell if an adult is dangerous or not. Predators also take advantage of the fact that kids are sometimes unaware of what is appropriate and inappropriate behavior as well. It's important that all athletes and participants are provided a safe and secure environment free of physical, sexual, or psychological harm.
The best way to prevent predators from even being able to get close to the young athletes is to run regular background checks on all coaches, referees, and volunteers. Many state legislators are now passing laws requiring that volunteers get screened.
Blueline Services has years of experience performing background checks for many sports organizations. We have run hundreds of thousands of volunteer screening checks and know exactly what to look for. We are passionate about working with organizations of all sizes to build screening programs that are comprehensive, cost effective, and quick.
It's important to make the screening process as easy as possible for our clients. We have three easy ways to order background checks:
Platform- Our platform option allows your organization's administrator to input a volunteer's information directly into our secure online platform. This option is most suitable for those organizations that would still like an applicant to fill out a paper form with their information and then input that information themselves.
Quick App – With our quick app option, your administrator can send out an email to the volunteer applicant with a link to complete their application. The volunteer then completes the application and the results go back to the administrator.
Quick App Pro- With quick app pro, you can add an embedded link on your website. When volunteers click on the link, they are able to fill out their application. All results go back to your organization's administrators.
We understand that most sports organizations are non-profit and that's why we've made our volunteer screening solutions as affordable as possible. We offer great rates and volunteer pay solutions for organizations that want screening, but can't afford the costs. Our volunteer-pay solutions allow volunteers to use the quick app or quick app pro options to pay with a credit card before they submit their application.
We've developed all these screening tools to make it as easy and seamless as possible to get your volunteers and coaches screened so they can get on the field faster. In today's world organizations can't afford NOT to run background checks. One evil predator could ruin a child's life and damage your organization's reputation. Keep the kids safe with comprehensive volunteer screening from Blueline Services.